"The Local Government Unit of Calamba, Misamis Occidental held the Alay Lakad/Alay Linis 2011"
The Local Government Unit of Calamba, Misamis Occidental held the yearly Alay Lakad on September 30, 2011. The Office of the Municipal Social Welfare and Development (MSWD) spearheaded the Alay Lakad.  
The Alay Lakad Committee decided to do the Alay Linis instead of the usual walk for a cause.  This year's activity involved the cleaning of the Public Market and Calamba Bus Terminal. The cleaning activity and camaraderie of the Calambahanons also serves as a model to others.  Employees, teachers, school staffs, students and other participating sectors were required to bring broom and other cleaning paraphernalia.
As early as 4:30 in the morning, the Calamba Public Market filled with students, teachers and employees from the Private and Public Offices joining the Walk for a Cause. The activity formally opened with a short program followed by the yearly "Hataw". Municipal Mayor Luisito B. Villanueva delivered his welcome message.
The "Hataw" consists of dance and aerobics exercise adds the activity more enjoyable.
Graced the occasion were Municipal Mayor Dr. Luisito B. Villanueva, Jr., MNSA, Municipal Vice Mayor Jesus C. Enerio, Sangguniang Bayan Member Hon. Zenaida C. Medija, Sangguniang Bayan Member Hon. Betty M. Iman, Sangguniang Bayan Member Hon. Marjorie A. Sarreal, Sangguniang Bayan Member Hon. Nathaniel Neri, ABC President/SB Member Hon. Ezel T. Villanueva, District Supervisor Luzminda C. Paye, School Principals, Private and Public School Teachers and Students, National and Municipal Employees and Private Sectors.
Donations from the different sectors will also be collected.  The funds raised from the yearly Alay Lakad intended for the less fortunate Out-of-School Youths to finance their educational and scholarship programs, socio-economic projects include skills training, income generating projects, and livelihood generating projects. The fund raised also serves as a moral and financial support to the needy Out-of-School Youths to enable them to handle their own livelihood projects for their betterment and their respective families.
This year's contributions are as follows for the Chief of Executive and Legislative P 150.00, Municipal Vice Mayor and Sangguniang Bayan Members and Department Heads P 75.00, for the rank and file employees P 30.00; casual employees P 10.00, and P 1.00 for the students.


 

 

Hon. Zenaida C. Medija

Sangguniang Bayan Member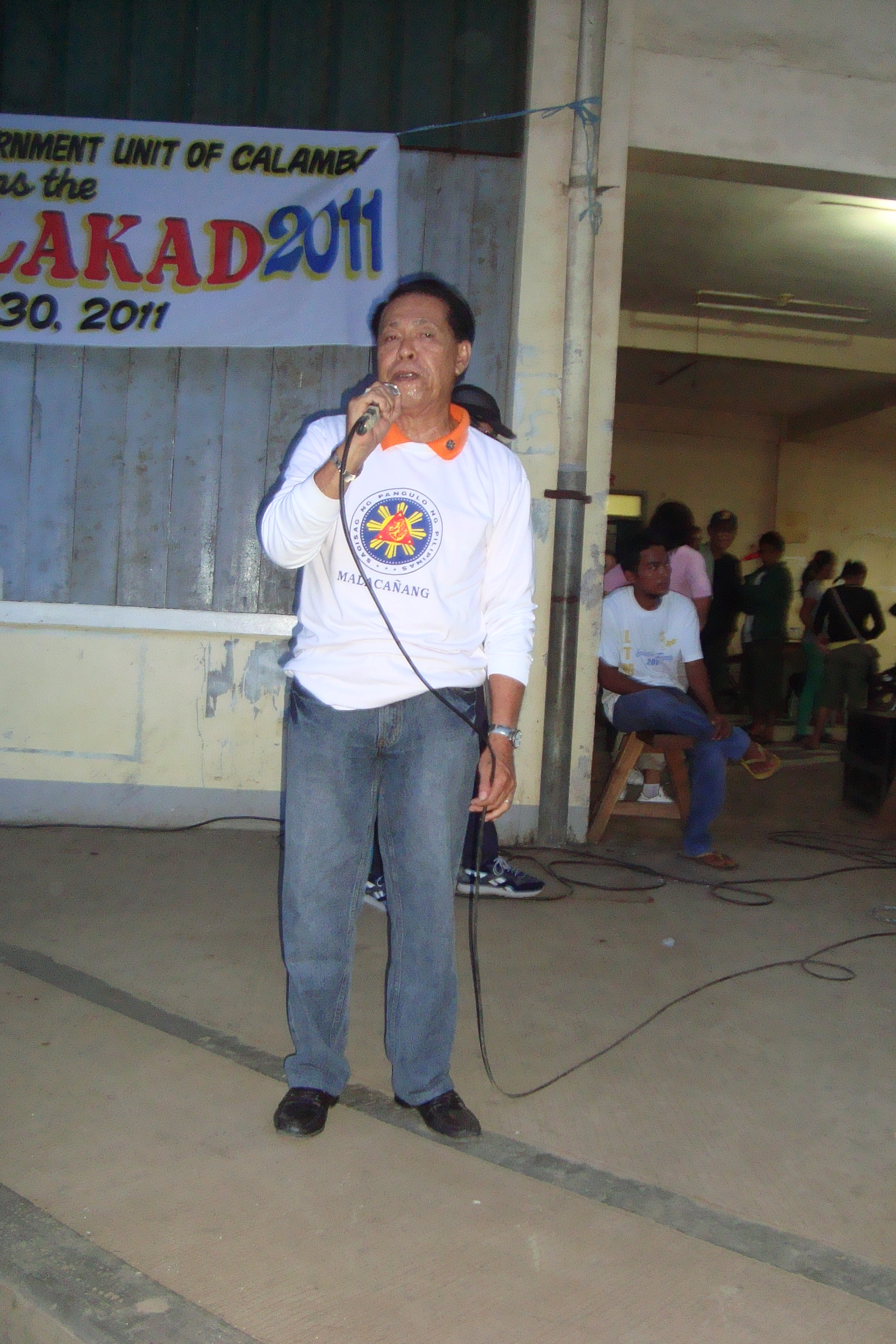 Municipal Vice Mayor Jesus C. Enerio